Sensory Storytime sponsored by GLASS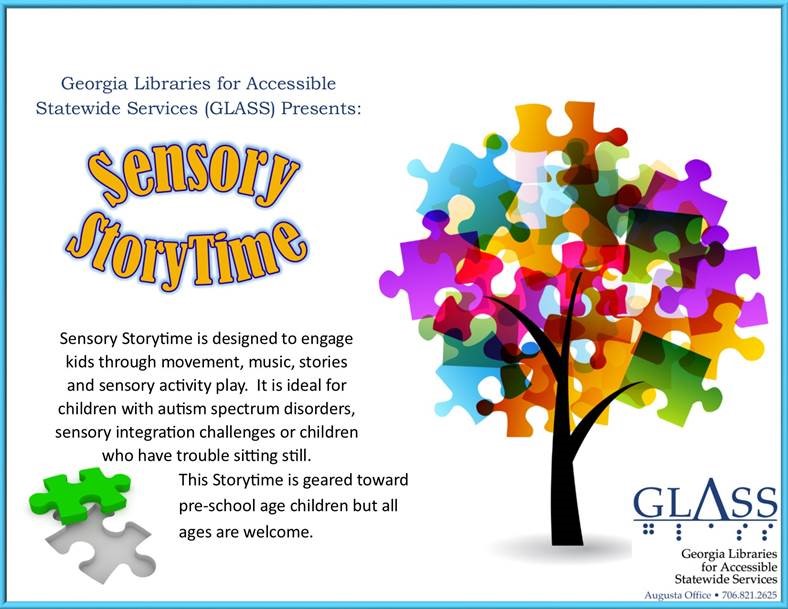 Join Georgia Libraries for Accessible Statewide Services (GLASS) for Sensory Storytime at the Augusta-Richmond County Public Library. Sensory Storytime is designed to engage kids through movement, music, stories and sensory activity play. It is ideal for children with autism spectrum disorders, sensory integration challenges or children who have trouble sitting still. This storytime is geared toward pre-school age children but all ages are welcome.
Saturday, April 22, 2017
Saturday, July 22, 2017
Saturday, October 21, 2017
Saturday, January 20, 2018
All will take place at the Augusta-Richmond County Headquarters Library at 11:00 am in the Children's Room.  Please feel free invite anyone that you think would benefit from this Storytime.
Registration is encouraged but not required. For more information or to register, please contact the GLASS office at 706-821-2625.
Contact any GLASS staff member with questions.