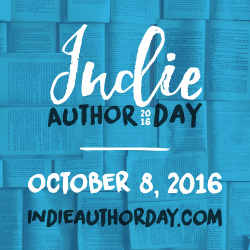 During the Inaugural Indie Author Day on October 8, 2016, libraries from all across North America will host their own local author events with the support of the Indie Author Day team. In addition to these local programs, each library's indie community will come together for an hour-long digital gathering at 2 pm Eastern featuring Q&A with writers, agents and other industry leaders. Don't miss out on this fantastic opportunity for libraries and authors to connect on both local and global levels!
Be sure to keep an eye out for the upcoming announcement about the rock star industry specialists who will be talking about their experiences and giving advice during the digital panel.
Find out more, here.