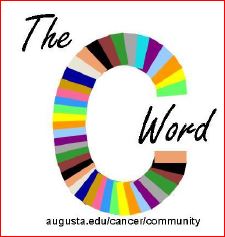 February is National Cancer Prevention Month.
Risks for cancer include genetics or heredity, the environment, and some behavior choices. Many cancers can be prevented through our choices.
The pie chart shows the estimated causes of cancer in the U.S.1 Tobacco accounts for about one-third of cancers and is the main cause of lung cancer deaths and head and neck cancers. Overweight and obesity are the second leading cause of cancer (20%). Overweight combined with a lack of physical activity and a poor diet, accounts for 35% of cancers.

Take steps to prevent cancer!
 Don't Smoke. Avoid tobacco and secondhand smoke.
 Keep Fit. Maintain a healthy weight for your height.
 Stay Active – at least 30 min. of physical activity daily.
 Eat well – lots of fresh fruits and vegetables.
 Get screened to detect cancer early.
Friday February 3rd is your day to wear red.
Mailing Address: Office Address: T 706-721-8353
1120 15th Street, BC1109 1412 Laney Walker Blvd.,CN 1171D
Augusta, Georgia 30912 Augusta, Georgia 30912 F 706-721-3511
Office of Information and Awareness
cancer.augusta.edu
---

Resources:
"The C Word" is a news brief of the Georgia Cancer Center at
Augusta University. For cancer information visit: www.augusta.edu/cancer/community. To request exhibits or
speaking engagements, contact Christine O'Meara, MA, MPH, Director, Cancer Information and Awareness at
comeara@augusta.edu or 706-721-8353.

1 Source: Wolin KY, Carson K, and GA Colditz. Obesity and Cancer. Oncologist. 2010. 15(6):556-565
www.ncbi.nlm.nih.gov/pmc/articles/PMC3227989