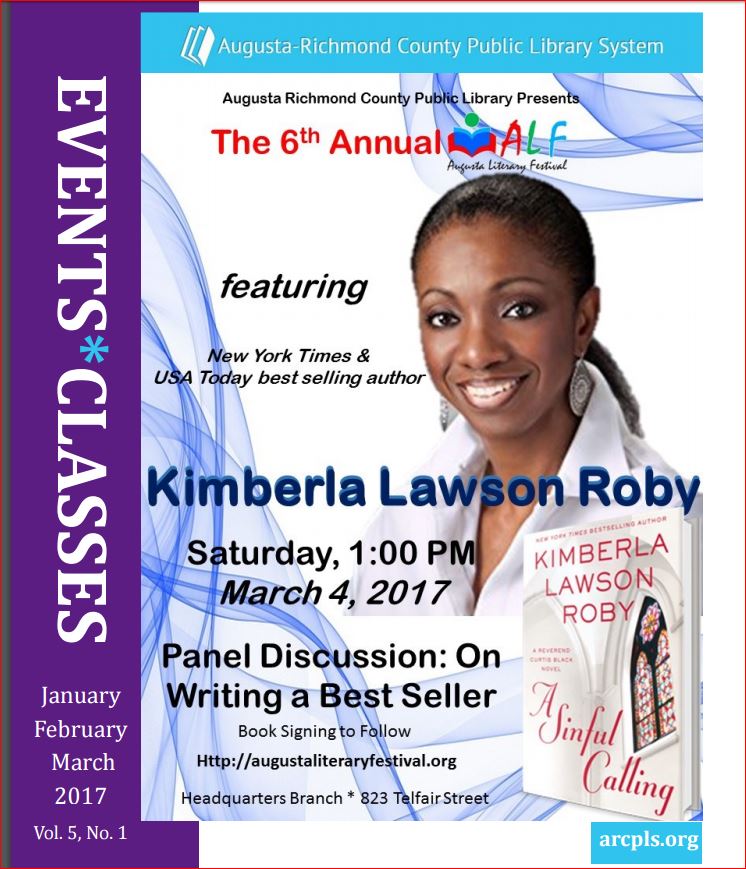 Featuring New York Times & USA Today Best-selling Author, Kimberla Lawson Roby. As always, the Augusta Literary Festival is free and open to the public.* There will be workshops, book talks, author book sales and more! See the schedule below or visit www.augustaliteraryfestival.org for more details.
The 2017 Schedule
Children's Programming
10:00 -10:20 Story Time with Little Red
10:30 -11:10 Story Telling 101with Tiara Dugger
11:15- 12:15 Journaling Workshop

Adult Programming
10:00 AM Brian Panowich on Writing a Great Thriller
11:00 AM Jackson Pearce on Crafting a Young Adult Novel
1:00 PM Writing a Best Seller with NY York Times and USA Today Best Selling Author Kimberla Lawson Roby
2: 00 PM Blogging for Bucks
3:00 PM Self-Publishing Success with Hildie McQueen and Hasheem Francis (Mass Mass vs Direct Sales)
For more information on the book clubs and more.