The story of the cunning Mariko on a journey of revenge, self-discovery, and maybe even love.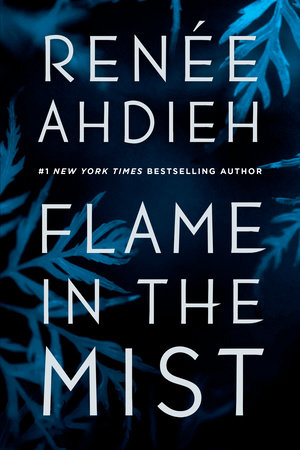 This book is available in book format at the library (place a hold at gapines.org or call your local library branch) audio-book format for free with your library card through RBDigital (arcplsga.rbdigital.com), and to patrons with print disabilities in Braille and Audio Reading Downloads (BARD) through the website or mobile app for download.
Flame in the Mist by Renee Ahdieh tells the story of Mariko, a daughter of a prominent samurai. Mariko is an intelligent, strong-willed alchemist but being born a girl has been her misfortune.  She will never receive praise or approval for such unladylike behavior. At 17 years old, her life seems set in stone as she is to meet and marry the second son of the emperor, but one night changes the course of her life.
Mariko's marriage convoy is attacked by the infamous Black Clan, a group of bandits who were known to plague the forest filled with youkai and other dangers. When she manages to survive, Mariko sets to find out who hired the Black Clan to kill her. Dressed as a young boy, Mariko sets out on her revenge by infiltrating the very clan that attempted her assassination.
Among the Black Clan, however, Mariko finds her intellect and abilities are respected and valued in their ranks. She even finds unexpected love and discovering more questions than answers as her journey continues. Does Mariko find out who is trying to kill her? Has she found a place and love in the Black Clan? Read Flame in the Mist today to find out!