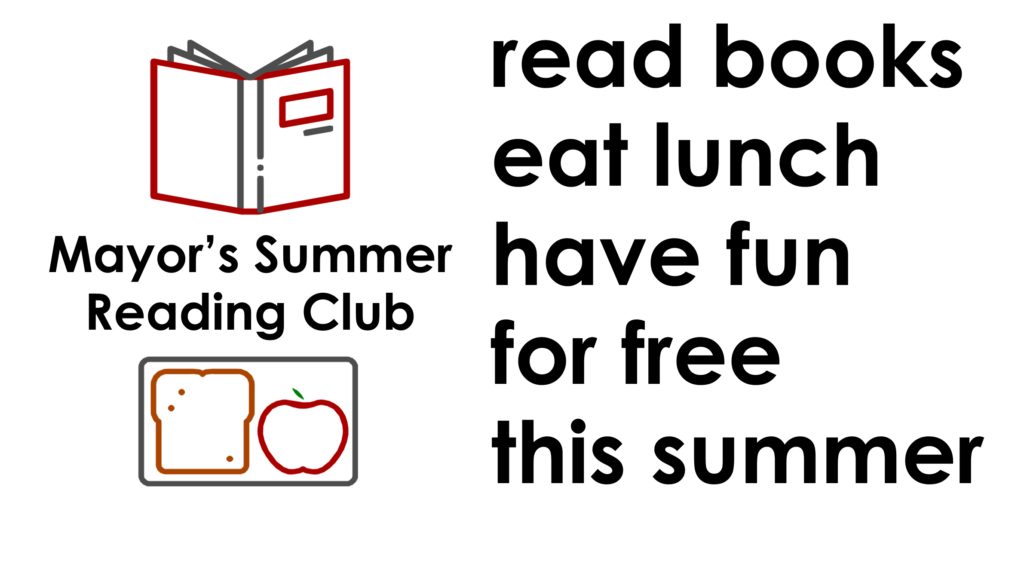 Mayor Hardie Davis invites all young people under the age of 18 to join the Mayor's Summer Reading Club. This free program will be held at the Headquarters Library (823 Telfair St., Augusta) Monday-Wednesday from June 5 through July 12 from 11 am to 1 pm and includes lunch. The program aims to reduce the academic "summer slide" students often experience during this time of year by providing a fun, positive learning environment.
During the Mayor's Summer Reading Club, participants will read books of their choice, participate in an enrichment activity, and eat lunch every day. Each day of the week has a different enrichment activity theme. On Monday Funday, children will play board games, which build life and academic skills like patience, vocabulary knowledge, and planning skills. On Talented Tuesday, members of the community will share their talents and encourage attendees to develop their talents. A special Talented Tuesday Talent Show featuring program participants will be held on July 11. On STEAM Day Wednesday, participants will make a science, technology, engineering, or math oriented craft.
Children and youth under the age of 16 must be picked up by 1:15 pm. The library requests that an adult accompany any children under the age of 5.
Registration is only required for groups of 6 or more. If your group is interested in registering or you have any questions, please contact prentisse@arcpls.org or call 706-821-2612. Please include a contact name and phone number or email address, number of attendees, and dates attending.