A little piece of history with a fresh new look opened it's doors to the public after a long year of new additions. The Jeff Maxwell Branch Library held it's grand re-opening ceremony on Wednesday morning. Patrons have been waiting patiently as the library has been under renovation since July of 2018.
"It's a total transformation, I can envision what this library looked like in the past," says Takiyah A. Douse of Central Services. Douse has been a patron of the Maxwell Branch Library since she was a child in the late '80s.
"As a kid, I can remember coming here and having to read before I could go swimming at the neighborhood community center. My parents instilled joy in me for learning, for reading, and growth of imagination from the stories that you could read and the various children authors of that time."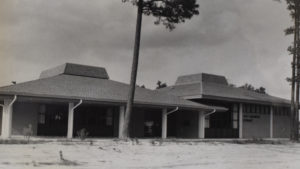 The Maxwell Library has been a staple of the South Augusta community since 1972. Businessman Jeff Maxwell donated $91,000 towards the construction of the library in '71. Total costs for the library were $187,811 at 7,158 sq.ft. Maxwell houses almost 50,000 books on its shelves. New renovations include two new study rooms, new glass windows for natural light, and 16 new computers. Projected costs for new renovations are around $1,400,000. Maxwell has not seen any types of renovations since it officially opened in the early '70s. Jeff Maxwell himself was not able to see the impact of his large donation, he died before the opening.
As patrons and community members walk into a new and improved library, they say hello to friends old and new. They reminisce about how special the library branch is to them. Douse is thankful that "this is her library". She believes all should take advantage of the ability to access information and education through a place she holds near and dear to her heart.
"Reading is truly fundamental, in these books and in these resources. That's where we grow, that's where our knowledge is."
The Maxwell Branch aims to continue helping the growth of all minds living in the south Augusta area. Click below for a look into the new library.