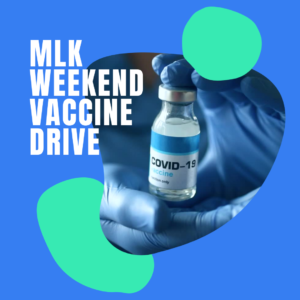 Saturday, January 15, 2022
9 am – 12 pm
Wallace Branch Library
1237 Laney Walker Blvd., Augusta
 Get vaccinated and get a free lunch (while supplies last) and a chance to win one of ten iPads.
Ages 5+
Help your family, your friends, your community, and yourself stay safe during the pandemic by getting vaccinated. According to the American Medical Association, "Current COVID-19 vaccines remain the best line of defense to protect against severe illness, hospitalizations and deaths." People who get vaccinated will get a free lunch (while supplies last) and a chance to win one of ten iPads. And you'll be helping your family, friends, and community stay safer and healthier in the process!
If this event is not convenient for you, visit arcplsorg/covidresources to find other vaccine clinics and help with transportation if you need it.
Questions about the event? Contact Erin Prentiss at 706-821-2612 or outreach@arcpls.org
This event is supported by the Institute for Museum and Library Services and the Centers for Disease Control.