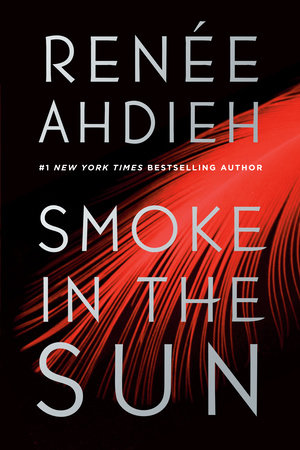 Smoke in the Sun by Renee Ahdieh
The story of the cunning Mariko continues in this final book of the Flame in the Mist series!
This book is available in book format in our PINES Catalog and to patrons with print disabilities in Braille and Audio Reading Downloads (BARD) through the website or mobile app for download.
In this masterful conclusion to this duology by Renee Ahdieh, Mariko has had her eyes opened to who the Black Clan truly are, fallen in love with Okami, and now entering the imperial castle to fight for the new family and man she loves. Mariko uses her wit and new skills and knowledge to navigate her life at court as the ideas and agendas of many unfold around her. Between the battle of which prince will seat on the throne, Mariko finds that her assassination attempt is merely a chess piece in the courtly game being played by the Empress Genmai and the Emperor's favorite Lady Kanako. Mariko and Okami strive to do the right thing, the best thing and save their kingdom from possible chaos so that the empire and maybe even themselves can finally be at peace. Will Mariko save Okami and the kingdom? Which prince will sit on the throne?
Read Smoke in the Sun by Renee Ahdieh today to find out!