This Ghana-set whodunit offers a tantalizing mix of crime, character study, and cultural commentary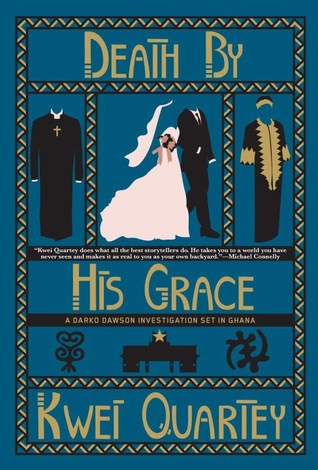 The audiobook Death by His Grace by Kwei Quartey is available for free with your library card through RBdigital: arcplsga.rbdigital.com

Katherine Vanderpuye seems like she should have the perfect life: beautiful, God-fearing, and married into a prosperous family. But her infertility creates a growing rift between her, her cruel in-laws, and her gullible husband. Soon after Katherine gives up fighting for her marriage, she and her watchman Gabriel are found brutally murdered.

Christine Dawson was on her way to help her beloved cousin Katherine when she finds the police milling about the home. The cops aren't sharing much information, so Christine contacts her husband Chief Inspector Dawson Darko to learn more about what happened. Dawson must navigate the intersections of social class, faith, family, and desire to identify Katherine's killer while dealing with his own complicated personal life.