This novel has regenerated a lot of attention since the A Discovery of Witches BBC America series hit the airwaves. This reviewer can't comment on the merits of the TV series but can talk about the 11 year old book. Will it stand the test of time?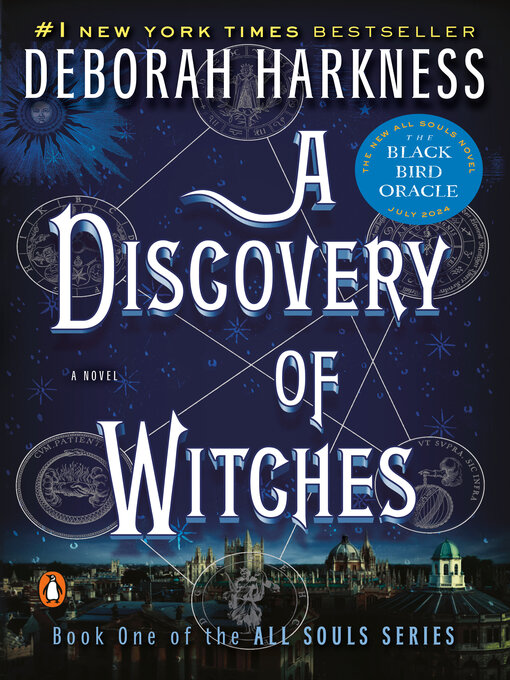 Paranormal romance has become a very popular genre and A Discovery of Witches by Deborah Harkness may stand as one of the classics in the category. Not only is it a tale of star-crossed yet forbidden love, the richness of the adventure and the historical snippets can keep you enthralled as well.
Diana Bishop has been a reluctant witch all her life. She choses to live as a human, forging an identity as a well-respected historian and distancing herself from her magical heritage. After examining a magical book as part of her research, Diana draws the attention of magical creatures, among them the vampire Matthew Clairmont who is also a geneticist with an interest in other-worldly DNA.
Thanks to Matthew's DNA testing, they learn that Diana is not just a witch but potentially the most powerful witch who has ever lived. This, combined with other creatures' lust for the ancient manuscript, has turned Diana into a hunted individual who starts to uncover threats to her life, not the least, her new magical powers which she has no idea how to control.
This book gives us multiple suspenseful moments.  Will Matthew and Diana go from enemies to lovers? Will she avoid the creatures who wish to hunt her down? Most importantly, having grown interested in the characters, will there be further books to wrap up the story?
Thankfully, the answer is yes. You can find all three novels as e-books and audiobooks from the Overdrive service and A Discovery of Witches as a print novel and audiobook on the shelves of the Augusta Richmond County Library. There is even a DVD of the first part of the TV series so you can explore A Discovery of Witches as a multimedia experience. For more information, contact your library branch or visit us at arcpls.org for the start of an absorbing adventure.