Addy is just a normal Southern girl who's afraid of her mother, loyal to her dog, and not adverse to finding Mr. Right. But what if Mr. Right is the proverbial strong and silent type from another dimension. And a demon hunter to boot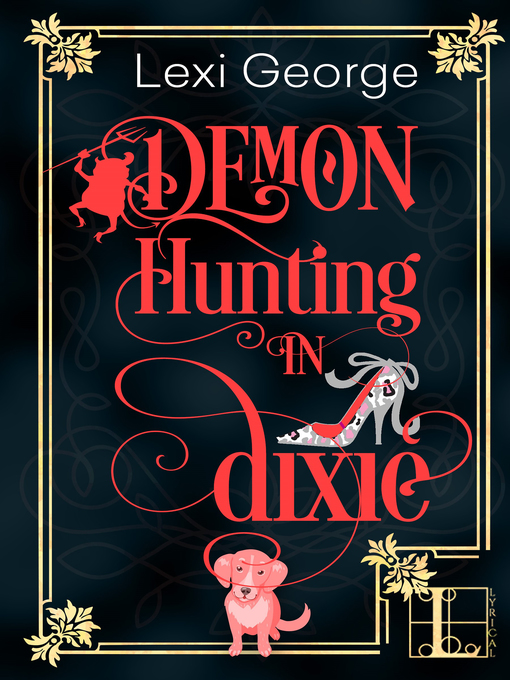 Well, a girl has to roll with the flow.  She's okay with the talking dog and the fairy cat. What is shocking is her mother's sudden interest in Carl the town sheriff, her introverted friend Evie coming out of her shell, and her brother Shep whose perfect marriage has fallen apart.
All the while, Addy's falling hard for the dominating interdimensional hunk while fighting off ghouls and demons.  Will hunky Brand stay with our feisty heroine or will he go back to his home world never to be seen again?
This book is a lighthearted romp, but beware, it's a little bit racy which is only to be expected from the strong, silent, interdimensional types. Check out Lexi George's Demon Hunting in Dixie through the Augusta-Richmond County Libraries' Overdrive service or LIBBY app. For more information call your local branch  library or the library's website at arcpls.org.